Writing a dissertation can be complicated and overwhelming. Some universities make the process complex than others. But it solely depends on the critical thinking, analysis, and writing skills of the students.
A dissertation requires the author to have a unique sense of describing the purpose and methodology of research that has been conducted. The dissertation is a must for students to pass out their graduation, whether a bachelor's or higher studies, with proper analytical skills writing a dissertation, is not that hectic.
Submitting a thesis or dissertation is a partial requirement in post-grad studies. These documents are then analyzed by the group of university instructors or a committee of high professionals, who decide whether they belong to the University's library or not. The chances of a successful dissertation solely depend on how effective your research is and your writing style.
So, it is better to do your study on writing and research beforehand for better results. There are so many ways and tips that can help in writing a better and impactful dissertation. We will discuss some simple strategies below to have an idea of how to write a better dissertation without stressing out.
Research is the key
Without any research skills, you can't be an influential writer, as all the writing depends on the author's observations and research. Without the right amount of research, your thesis statement will be confusing, and the dissertation will be uninformed and illogical.
Choosing the point of focus or the field on which you want to research is essential in dissertation writing and starting your research. Good topic and considering it beforehand can help you save time, and the dissertation can be created in a precise manner.
Sometimes courses in Chemistry, or engineering courses can seem tough to understand but luckily you can seek help from interactive online courses to further expand your research and understand the concepts better.
Write like a pro – Writing style matters
Starting from the foundation of your research helps you begin with an excellent introduction. If you find it hard to write the introduction first, then skip it and write it after completing the dissertation. Once things are finished, it provides you enough ideas for writing a better introduction. Keep the sentence structure smooth and cohesive. It will help the audience understand the concepts, methods, and conclusions.
Get started with the topic you have chosen for your dissertation. Start without worrying about the structure and organization; write on your research as much as you can. Separate your writing and editing processes.
At the early stage of the dissertation, don't stress too much about the correctness of the sentence structure. However, try to keep the sentences correct so that you will have a lesser burden at the editing and proofreading stage. Just focus on primary research writing and don't stop to fond the flaws of your paper after writing every paragraph. Write your document in a natural and smooth style. On completing the first draft, don't change the writing into academic style but write based on your assumptions and understanding of your research. The first draft doesn't need to specify your research's core; write whatever questions you will explore in your research. The early writing stage can be later used in writing the hypothesis, developing them with a more academic approach and language.
Make a notebook on your daily basis questions and explorations that can be used in the dissertation's writing. Writing in chunks and out of order can create a vast amount of data used in dissertation writing.
Edit to impress – Editing must be done
Editing is one of the important parts of completing your dissertation proposal. It makes the dissertation more effective and intellectual, and proofreading makes you read the document thoroughly and cover all the dissertation's grammatical or technical mistakes. While editing your proposal, make sure to make the sentence structure precise, coherent, and cohesive. Refrain from making silly mistakes and errors. You can use tools like Research Prospect to make sure that your text is error-free.
Have a break
It's not okay to simultaneously spend your time writing and researching. Take breaks from time to time to refresh your mind and body. You can exercise or do other things in the meantime, as it is not healthy to sit all the time and focus on one thing. Too much stress can block your creative side.
Join a dissertation group of the University or any there. Being with productive people can help have ideas bloom fast. Share your opinion with the people of the same major for improving social and speaking skills. Make it a part of your daily routine, insert the desired amount into your dissertation, and Complete it slowly and efficiently.
If you are stuck at one point in a specific section, don't waste your time sticking to the same topic. Move to the next one, and when found the clear evidence or idea to write, complete your previous topic.
Develop a timeline
A dissertation is required at the end of graduation. So, it is only fair to start to prepare for it from the very beginning of your University. Start by exploring your college's libraries and resources from the 1st semester.
The next step is to start looking out for the topic of your interest and start researching it. Continue reviewing of literature and explore more about the subject. In the 4th semester, select your advisor and begin developing a draft for your dissertation. Craft the proposal and start editing the created drafts while conducting the research more efficiently. Review your writings and evidence. Consult with advisors and ask for recommendations. After finalizing dc' very thing, submit your proposal.
The timeline is to ensure that you won't go astray from your target. Utilizing above mentioned techniques can help you achieve excellence from the start, and can help gain vast and distinctive knowledge that can ease the pressure as most of the things are predetermined. If still, things seem hectic, be flexible, and slow the pace; look at the literature for better understanding. You can also seek guidance and help from the best dissertation helpers like Research Prospect.
These tips can be helpful while working on your dissertation. A solid plan can help in understanding and recognizing your discipline. It doesn't matter which course you are studying in these techniques will help you craft a great dissertation paper while ensuring you secure good grades.
Author Bios: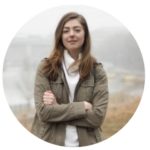 Grace Griffin is a member of the writer's Team on Essays Uk and Research prospect and helps students in their academic writing by providing a literature review writing service. She has a bachelor's in Law, a Master's in Literature, and a Ph.D. in Economics. she wanted to explore all the possible subjects in the world. Still, she is afraid that she couldn't do so. Grace is a technical writer and writes research-based content. As for her hobbies, she loves reading articles, blogs, magazines, newspapers, and books.